The role of procurement is changing. Over the past two decades technology has turned procurement's role from operational to strategic in many businesses. Procurement organizations that embrace the change can see their impact on the bottom line and in the boardroom. Organizations slower to adopt new technology and methods face an uphill struggle to remain competitive.
At the heart of the change has been digital transformation. As more procurement processes have been digitalized, the maturity and competences of procurement executives has come to the test. According to recent research by Forrester, 60% of procurement executives view their organizational maturity as advanced, while in reality only 16% can be really considered advanced.
Procurement is not alone in digitalization. Many other business functions have faced similar challenges and opportunities adopting new technology over the past decades. In this article we look at the evolution of spend management from the perspective of digital transformation, and software and project leadership. You'll also see how today's economic volatility is accelerating the move to more agile spend management methodologies, and how more agility can help procurement teams in implementing rapid change in challenging times.
What is Spend Management?
Spend management is the continuous process to control and improve the way a company spends money in order to build products or services. The term typically includes strategic procurement activities such as supplier-, category- and contract management.
A common misunderstanding is that spend management is only aimed at decreasing procurement costs. While cost control remains a key priority in Deloitte's recent global CPO survey, high performing procurement organizations integrate spend management with broader business priorities.
360° Spend Management:
Each procurement organization will have a different view of managed spend. Here are some key factors to include in balancing spend:
Achieving cost savings by finding best available prices,
Ensuring supply availability through key supplier relationship management,
Mitigating supply risk through balance of suppliers,
Supporting financial budgeting and planning with accurate spend forecasts,
Factoring in social responsibility of all managed spend.
Ultimately, the purpose of spend management is to sustainably improve the organization's profitability. In addition to influencing spend and achieving savings, spend management encompasses important elements like legal compliance, social responsibility and supply risk management.
While the spend management process is most often directed by procurement, it impacts many internal and external stakeholders. For example, through spend forecasting it impacts directly financial budgeting, planning and predicting future profitability. Through supply risk management, it is increasingly on the radar of legal and corporate sustainability departments. Spend management is also the vehicle of a business to engage with 3rd party suppliers.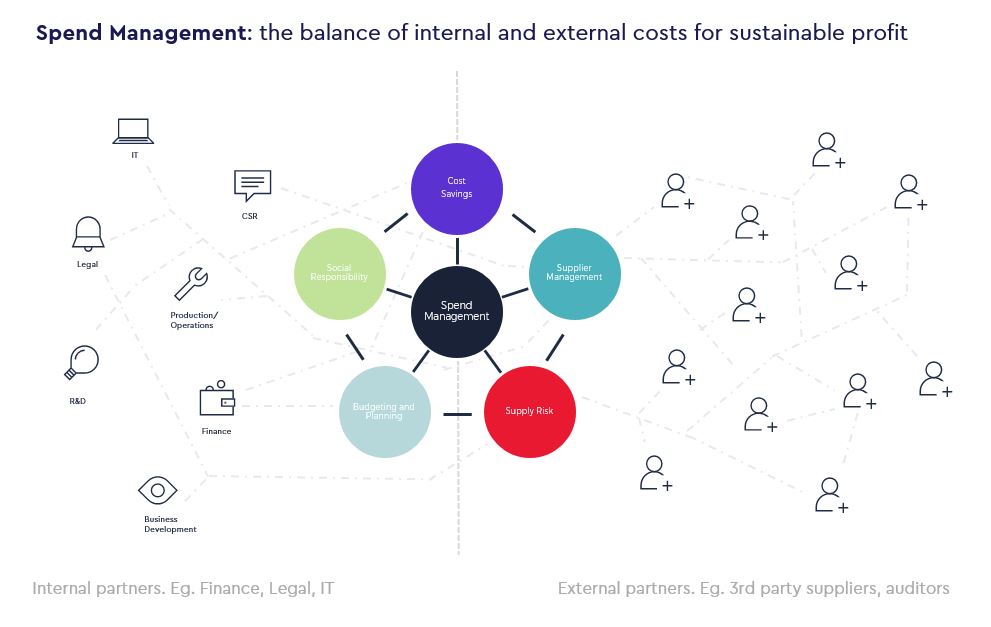 Source-to-Pay vs Source-to-Contract vs. Procure-to-Pay Simply Explained
As a function, Procurement is known for labeling, categorizing and operationalizing things. Spend management also includes many labels that are useful to review. As an umbrella term, spend management contains a number of specific processes with abbreviations such as S2P, S2C, P2P. All these process names and abbreviations may be challenging to keep up with, so here is a quick refresher:
Table: Common abbreviations in procurement spend management
Source-to-pay (S2P) is the end-to-end process from finding a supplier to the payment for goods or services. It covers all the key milestones of supply management from sourcing, negotiating, contracting, invoicing, approvals, fulfillment and finally payments.
Source-to-contract (S2C) is the set of strategic processes used to identify and select a strategic vendor for products or services. S2C may include past spend analysis, supplier performance evaluation, development of sourcing strategies, requests for proposals (RFX), auctions and negotiations.
Procure-to-pay (P2P) is the set of processes used in larger organizations to request and pay for goods or services. P2P integrates procurement operations with financial processes, such as accounts payable to ensure costs are controlled and aligned with accounting reporting practices.
Procure-to-invoice (P2I) is the subset of P2P processes for employees of larger companies to request and getting approval for buying goods or services. Typically, this involves employees initiating a purchase request to buy on behalf of their company and a purchase order being created once the request has been approved.
Invoice-to-pay (I2P) is the set of reviews and controls for organizations to receive and pay for goods and services. I2P typically starts with the receipt of an invoice and goes through steps of reviews and approvals before the invoice is processed for payment.
A common way to view the Source-to-pay process is through a linear diagram, such as the one below by McKinsey.
Notice how in the above diagram "spend management" is not mentioned. It's not to say it isn't important, but traditionally spend management hasn't been viewed as a step in a linear procurement process. Later in this article you'll see how spend management includes all the above source-to-pay processes and much more.
Also, it's worth considering how all these activities fit within a broader business operations and supply management context. With all these abbreviations it may be sometimes difficult to explain the strategic activities lead by procurement to stakeholders and partners in other departments.
A quick way to remember this is:
Spend management is what you do.

Source-to-pay is how you do it.
Source-to-Pay in Procurement Digital Transformation
Most businesses today follow some form of source-to-pay processes in procurement. Depending on the size and complexity of the organization, the process may be more formal or informal, and involve different stakeholders in procurement or financial roles. Practically all these processes happen in digital environments, whether it is on shared intercompany resources and networks or the Internet.
Let's get a couple of these digital procurement terms clarified:
Digital transformation in procurement is the use of digital technologies to change the way procurement operates to meet changing business and supply market requirements. Digital transformation includes three equally important areas: processes, tools and organizational culture.
Digitalization in procurement is a sub-area of digital transformation where procurement information is converted to digital form that can be processed, analysed and shared. An example of digitization is the conversion of metadata (stored computer-readable information) from paper contracts and documents into digital formats, such as pdf-files that can be stored in contract repositories.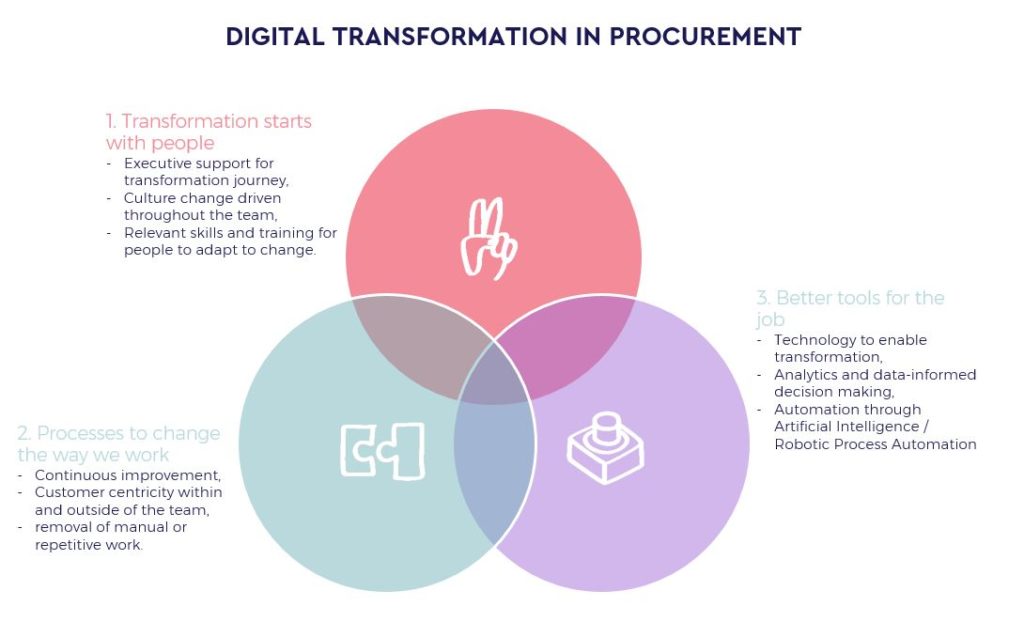 Many software vendors have emerged to promise a one stop shop for all digital spend management needs. As technology and processes evolved, the underlying philosophy in spend management came to be known as the source-to-pay (S2P) suite, and the foundation of a so-called "full-suite" procurement software solution. Alternatives to this include the source-to-contract (S2C) suite that covers strategic procurement functions up to contract signature and the purchase-to-pay suite that covers payment approvals and automation.
While the S2P software philosophy is alive very much today, the reality of spend management has turned out a lot more challenging. After two decades of work, digital transformation is still a work in progress in most procurement organizations. Kearney's detailed study on the future of Procurement observes that many procurement organizations are simply too complex to operate under one linear process.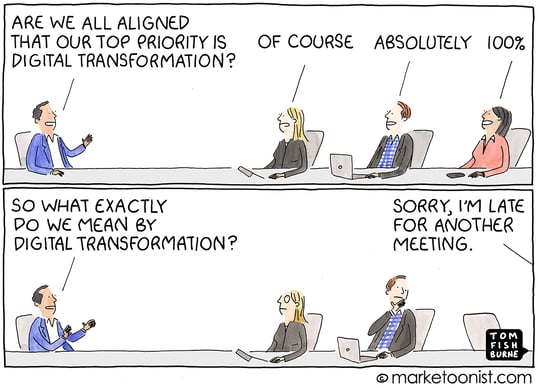 Digital transformation is not an exclusive trend to procurement. It has followed a similar path in many other business functions such as logistics, sales and marketing. Accenture, among others, observe that the procurement organization has been left behind in the digital revolution.
What could procurement learn from the front runners in digital transformation?
Is the future of spend management agile?
More recently, a new "agile" philosophy has emerged from the project management landscape of car manufacturing and software development. Much like in procurement, these challenging procedures have needed to evolve from complex processes to achieve faster results. If you think procurement management is hard, you should try coding or manufacturing cars!
Agile methods originated in the mid-1900s with the Toyota Production System. Facing constraints on resources following the Second World War, Toyota devised a method for manufacturing cars that focused on eliminating waste. The company's "Just-in-Time" system was quickly adopted by other manufacturers and later saw applications in new areas such as software development.
The core idea is that instead of big projects with "big bang" results, agile methods work on smaller increments with more immediate results. The aim is also to automate or remove unnecessary steps by visualizing workflows from start to finish. You may have heard of or seen a "Kanban" board" you can thank the work of Taiichi Ohno and the Toyota production team who passed around cards to describe needs between suppliers, warehouses and production lines.
Another major difference is that agile processes involve empowered stakeholders who have less need to follow centralized governance to complete their own responsibilities. In agile methods you align on the top level goals, but allow smaller teams to break up the challenge into smaller tasks and give them more freedom to get results. In software development, these principles were formalized in 2001 as the "Agile Manifesto."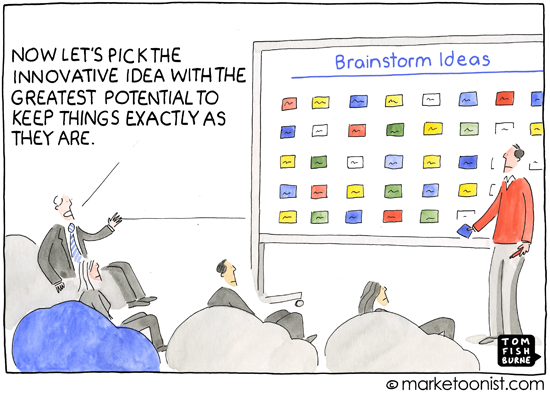 Increasingly, thought leaders within procurement are embracing the agile approaches within spend management. This comes from the reflection that category teams and specialists are likely to have more domain experience to do effective sourcing decisions rather than senior management. Instead of directing strategy from above, agile gives experts the tools and methods to direct results towards common objectives.
Agile is a radical change to conventional procurement, so let's review a quick history of spend management methods over the past decades.
Evolution of Spend Management Methods (From A Project Management Perspective)
Since the emergence of dedicated procurement functions, spend management methods have evolved between de-centralized and centralized approaches. In earlier times before dedicated Enterprise Planning Systems (ERPs), procurement organizations within business units were more independent as each made decisions based on local needs and requirements. The emergence of ERP and MRP systems has lead to more centrally-lead approaches. One main benefit of centralized spend management was cost savings achieved through economies of scale, as organizations leveraged their collective buying power when negotiating with suppliers. In recent years there has been a shift towards a hybrid of centralized and specialized decision-making. For example, through cloud-based spend analysis software, today's category managers can have access to the same organization-wide spend data, while making local decisions on sourcing activities in key categories for their business units.
The evolution of spend management methods is not linear and is highly dependent on each organization's business culture. Over time, the evolution has been greatly influenced by technological improvements. Just like many other departments, digital transformation has brought concrete improvements in both the efficiency and effectiveness of skilled professionals. If you wanted to explain Spend Management to your Chief Information Officer in the context of software development, you could describe its evolution in three distinct generations of digital workflow methods:
Operational - In the pre-Internet era, spend management was largely Excel-based planning and reporting. We can consider this "operational" spend management. The method relied on data manually collected from ERP/MRP and financial records, and could vary greatly between different business units.
Waterfall – The emergence of multi-tenant software, accessed remotely from the Internet, gave rise to comprehensive suites offering a linear, end-to-end solution for spend management from sourcing to payments. From a project management perspective, this follows what is called a "waterfall" methodology.
Lean-Agile – In recent times, "lean" or "agile" methods have gained popularity in complex problem solving. For procurement, this method involves the automation of repetitive tasks and shorter strategic initiative cycle times to achieve a faster time-to-value.
| | | | |
| --- | --- | --- | --- |
| | 1st Generation | 2nd Generation | 3rd Generation |
| Method | Operational | Waterfall | Lean-Agile |
| Time-frame | 1980-2000 | 2000-2020 | 2020+ |
| Tool / Approach | Microsoft Excel, Shared network files | Source-to-Contract and Procure-to-Pay Suites | Microservice App Ecosystems, AI Powered Analytics |
| Technology enabler | Enterprise planning software. | Internet, multi-tenant software. | Cloud computing, robotic process automation (RPA), artificial intelligence (AI) |
| Focus | Tactical cost savings and operational reporting | Digitalized and streamlined enterprise procurement processes | Faster route to sustainable profit through automation and spend culture |
| Strategy | De-centralized | Centralized | Hybrid |
Today, all three generations of spend management methods co-exist. Different procurement organizations maintain the approach relevant to their resources and digital maturity. Many organizations continue to get efficiency gains from moving from a de-centralized to a centralized approach, while some thought leaders and experts are advocating a hybrid approach aligned with agile methodologies.
So, What Exactly is Agile Spend Management?
Agile spend management is a framework for controlling 3rd party costs in business using tools, automation and workflows in an iterative and streamlined way. It achieves this by accelerating time-to-insights and best practice sharing through a proactive and transparent spend culture, where manual processes and bottlenecks are removed and collective buying expertise is leveraged.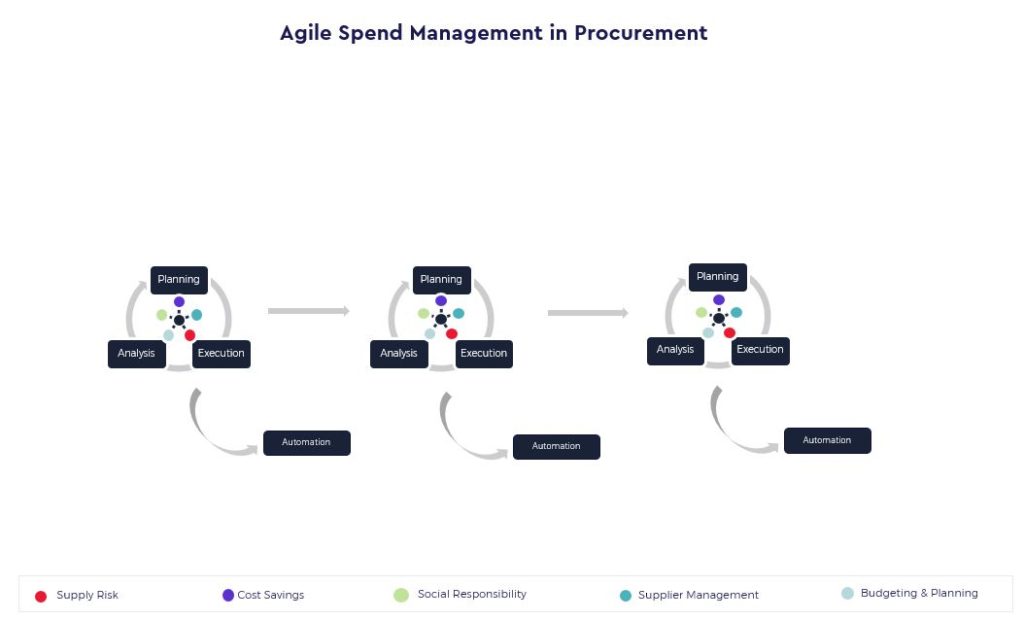 A way to see the agile approach is that procurement strategy is run collaboratively, but procurement professionals are given the ability to break up strategy into smaller strategic initiatives (sometimes called sprints.) All team members are equipped with the analytics and automation tools needed to accomplish goals faster. Sourcing, invoicing and supplier management remain important procurement processes activities, but they are accelerated (and possibly automated) as the agile team moves through a backlog of value creating initiatives.
Key characteristics of Agile Spend Management
The main way agile spend management differentiates from the more conventional source-to-pay view of procurement processes is the speed of action. Instead of having linear processes that take months, quarters or even years to implement, agile methods look to achieve incremental improvements and results within weeks. Here are key characteristics of agile methods:
Flexible and responsive planning - agile methods recognize that opportunities and challenges change fast. Instead of annual or quarterly planning cycles, agile spend management teams prioritize and manage their work in smaller strategic initiatives that can have more immediate results.
Real-time insights - agile teams form their tactics and insights based on the freshest possible spend data. Instead of utilizing yearly spend cubes or quarterly refreshed spend analysis reports, agile teams have their spend visibility reporting refreshed within days or weeks, possibly enriched with externally available data such as market pricing for real-time insights.
Faster time-to-value - agile spend management recognizes that value can be created and measured within financial periods. Instead of going for "big-bang" annual savings targets, agile focuses on incremental realized savings that align with financial measurement.
Remove manual processes and human error - agile teams work to automate, outsource or eradicate all manual processes. This may be a full automation of purchase-to-pay processes, or the outsourcing of manual reporting processes.
Positive spend culture - agile methods empower users from across the business to practice prudent spend culture. Value creating opportunities and results don't need to be governed top-down from centralized leadership, but can be equally driven and championed by domain experts from across the procurement organization.
Value beyond savings - finally, agile spend management recognizes that procurement's contribution goes beyond cost savings. In volatile economic conditions, agile spend management acts as the protector of a businesses profitability against risk, compliance and supply disruption.
Example: category analysis and management
Let's go through one brief example of agile spend management.
In the more conventional procurement processes, spend category analysis could be conducted centrally on a quarterly, biannual or annual basis, depending on their source-to-pay solution's ability to refresh data. After a process of spend classification and review, category managers could refine their category strategies, leading to a flow of initiatives that materialize in cost savings within months.
In an agile approach, category managers will be equipped with more real-time analytics to identify and drive iterative savings opportunities in monthly or even weekly cycles. The technology enablers for this agile approach are artificial intelligence (AI) driven spend classification, which can reduce cycle times of analysis from months to weeks and agile Savings Program Management, which accelerates idea-to-cash compared to conventional source-to-contract methods.
In agile methods, each category manager maintains a backlog of savings or value creation projects. These projects are regularly reviewed, approved and prioritized. Approved projects are streamlined and supported with relevant tools and automation.
Finally, for agile methods to work, the procurement organization needs to rely on a 'single source of truth' for realized value calculation. For example, Realized Savings Measurement reporting closes the loop from ideas-to-cash in a way that value can be attributed down to the category and even line-item level.
Recap: Spend Management is Turning Agile
Spend management methods are changing, thanks to technological improvements and digital transformation. If you view this evolution from a software development framework, you can see an overall transition from operational to waterfall and finally lean-agile methods.
Each procurement organization will have to assess their own maturity and capability level to determine how centralized or de-centralized processes they follow. Procurement teams looking to accelerate time-to-value are increasingly choosing agile ways to manage spend.
Photo credit: Frankieleon