Today, we're happy to share that Sievo has been recognized as a Value Leader in Spend Matters' Q2 SolutionMap for Spend and Procurement Analytics. In the latest benchmark, we were a recommended fit for all five customer personas considering options for new spend analytics software and solutions.
What are SolutionMaps?
Spend Matters' SolutionMap is the most extensive independent benchmark of procurement analytics software solution providers.
In the words of Jason Busch, Founder of Spend Matters and Lead Solution Analyst, "SolutionMap benchmarks procurement solution providers by process competency to help procurement professionals identify a potential solution supplier and keep track of market developments. By combining equal parts customer feedback with analyst assessments, SolutionMap reflects both real-life user experiences and technological innovation across the myriad of solutions."
Value Leaders in Spend Analytics
In the most recent SolutionMap, Sievo has made gains in both customer and analyst scores, and reached the coveted "Value Leader" position across all five buyer personas.
"We're especially proud of this recognition from Spend Matters, as it highlights the value and flexibility of best-of-breed procurement analytics," said Johan-Peter Teppala, CEO of Sievo Inc. "Only Sievo can provide this unique combination of technology and procurement expertise to meet the needs of so many different business cases. Our focus remains to exceed each customers' expectations by unleashing more business value from procurement data."
You can access all five Q2 2018 SolutionMaps for Spend and Procurement Analytics on Spend Matters website (email registration required.)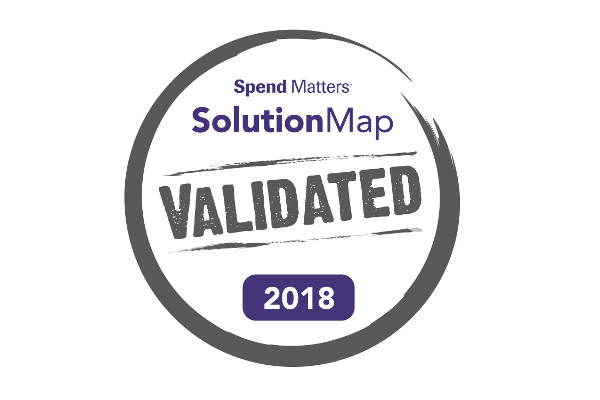 About Spend Matters
Spend Matters is the leading solution intelligence source for procurement and supply chain professionals. Combining deep technology analysis and tailored advisory services with daily news coverage and subscription research, Spend Matters is trusted by CPOs, consultants, investors and solution providers alike as their procurement technology intelligence partner.
About Sievo
Sievo is a global leader in procurement analytics software and solutions. Our AI-powered spend analysis software combines the best elements of human and machine learning to deliver more reliable spend visibility, faster. With decades of experience partnering with businesses like Carlsberg Breweries, Deutsche Telekom and ISS World Services, Sievo specializes in proving procurement savings on the bottom line and developing forward-looking views through procurement spend forecasting.